Full-Service Taxidermy Business  For over 40 years - Specializing in all North American/African Game

Purina Feed Dealer, providing Antlermax Protein Pellets, Corn &

        Feed for all your pets.

Processing and Storage for your Game during the Hunting Season 

Shipping available via UPS/FED EX

Gift Shop with something for the whole family

Ammo, Camo, Feed, Feeders, Blinds, Parts and More - Everything a Hunter would need

          Stop by and See Our Trophies. 

   " The Animals May Be Watching You."

  FREER DEER CAMP & 

SPORTSMAN TAXIDERMY, INC.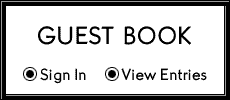 Family Owned Business.  Taxidermy for over  40 years, Hunting Supplies, Purina Feeds including Antlermax Protein in Bulk and Bag, Corn, Pet Feeds,  Wild Game Processing & Storage, Trophy Deer Hunts, Camouflage Clothing, Snake Boots, Gift Shop, and Much More.                          Hours:  Monday - Friday  9 - 5:00 pm

                                        Saturday - 9 - 2:00 pm

                                        Sunday - Closed for the Summer 

                         Extended Hours during the Hunting Season

HILL COUNTRY KARATE

   New Braunfels, Texas

 STRAIGHT LINE CONSTRUCTION

                    FREER, TEXAS

   "VENADO MACHO" DEER CONTEST

            2012-2013 SEASON

  YOUR ENTRY HELPS SUPPORT OUR

                     WOUNDED HERO

    CONTEST SPONSORS  

            2012-2013

                    S & D WHITETAILS

                BOOKING HUNTS NOW

    CONTACT:  MIKE LEVEE 361-460-1629

    Congratulations  Ms. Helen Gail Wilty "77"               Took her First Buck ever -  an 8 Point