FREER DEER CAMP & 

SPORTSMAN TAXIDERMY, INC.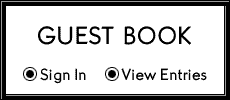 Family Owned Business.  Taxidermy for over 40 years, Hunting Supplies, Purina Feeds including Antlermax Protein in Bulk and Bag, Corn, Pet Feeds,  Wild Game Processing & Storage, Trophy Deer Hunts, Camouflage Clothing, Snake Boots, Gift Shop, and More.                                                            

                                                    Hours: 

                                   Monday - Friday  9:00 am - 5:00 pm

                                    Saturday - 9:00 am - 1:00 pm

                                         Sunday - Closed

        HILL COUNTRY KARATE

          New Braunfels, Texas

            www.hckarate.com

DEER CONTEST SPONSORS

2019-2020

    DUE TO CURRENT COVID-19 GUIDELINES WE HAVE DECIDED TO DELAY OUR BANQUET UNTIL OCT. 10,2020.  PLEASE MARK YOUR CALENDAR AND JOIN US FOR A GOOD FUND RAISER FOR OUR HERO'S AND TO RECOGNIZE A GREAT 2019-2020 SEASON !!

WE ARE STILL OPEN AND SELLING FEED AND DOING TAXIDERMY.  IF WE ARE DOING YOUR MOUNT FOR THE BANQUET WHICH WOULD HAVE BEEN APRIL 4TH THEY ARE  EITHER FINISHED OR SOON TO BE.

WE WOULD GREATLY APPRECIATE PAYMENT WHEN WE CALL THAT THEY ARE READY.

            STAY WELL AND HOPE TO SEE YOU SOON. 

     Mike, Shane, Dana, Chrissy, Colton, Steven & Hattie

                  NOW BOOKING 

      South Texas Trophy Hunts 

         CONTACT:  MIKE LEVEE    

                  361-460-1629

Freer Deer Camp is your one-stop shop in South Texas for Taxidermy, Processing, Hunting Supplies and Accessories and have cold storage for your wild game. We are a full-line dealer of Purina Feeds for your pets, horses and show animals, and Antlermax Deer Protein in bulk and bagged quantities.

We operate a full service taxidermy business as our main business, specializing in all North American and African game. With over 40 years of experience, we have the experience and techniques to preserve your hunting memories for years to come. We take pride in every animal, and seek to capture it's living beauty and grace. Look no further in South Texas for taxidermy services at competitive prices!

We now can serve you by ordering that gun you want or get you a custom gun made by Hart & Son, Inc.

We carry Bushlan and Game Guard camouflage gear, from jackets to caps to coolers. Our selection of wallets and knives are all high quality, using leather and bone to deliver a quality product that will last for years. We also stock Chippewa snake boots and Weber camouflage sandals and slippers. 

We have ammo, feeders and blinds as well as timers and batteries. We truly aim to offer everything you need in South Texas for deer hunting.  If you don't see it, ask us and we'll try to find it for you! 

      EZRA MAES & DANIEL AGUIRRE

"VENADO MACHO'S" 2019-2020 HERO 

        YOUR ENTRY OR DONATION

                IS TAX DEDUCTIBLE

 BRUCE CHAMPION

        ABILENE, TEXAS

       YOU COULD BE A SPONSOR

             CONTACT US TODAY

     STEVE & JESSICA JOHNSON

               ROBSTOWN, TX

Some of our Veteran's & Wives that hunted during last seasons "Venado Macho" Veteran's Hunt for 2018 - 2019.  Justin, Jason Lydon & Wife, Stephine & Justin Ellis our Recipient and Doc

     Steve & Teresa Everts

         Galveston, Texas

           GEORGE HORNBACK

               SWEENY, TEXAS

TAXIDERMY:  OUR MAIN BUSINESS FOR OVER 45 YEARS - SPECIALIZING IN AFRICAN & NORTH AMERICAN GAME

PROCESSING:  DURING HUNTING SEASON - SOME OF THE BEST SUMMER SAUSAGE, JALEPENO CHEESE LINK SAUSAGE & DRIED SAUSAGE IS MADE HERE.  YOUR DEER CUT CLEAN AND VACUUMED SEALED.

FEEDS:  DOUBLE DOWN PROTEIN, PURINA ANTLERMAX PROTEIN, CORN, COTTON SEED BAGS AND SUPER TOTES.

CAMUFLAGE CLOTHING, SNAKE BOOTS, AMMO, HUNTING SUPPLIES, TANK BLINDS, ATASCOSA BLINDS & CROSSFIRE FEEDERS!!

                         STOP IN TO SEE US  

 BEWARE-THE ANIMALS MAY BE WATCHING YOU!!

         HOLES OF SAN ANTONIO, INC

                   GEORGE MAJOR