FREER DEER CAMP & 

SPORTSMAN TAXIDERMY, INC.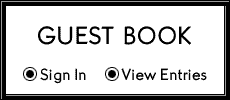 Family Owned Business.  Taxidermy for over 45 years, Hunting Supplies, Purina Feeds including Antlermax Protein in Bulk and Bag, Corn, Double Down Protein.  Wild Game Processing & Storage, Trophy Deer Hunts, Camouflage Clothing, Snake Boots, Gift Items and More.                                                            

                                                    Hours: 

                            Monday - Friday  9:00 am - 5:00 pm

                      Saturday - 9:00 am - 1:00 pm thru October

                            Sunday - Closed (Until November)

DEER CONTEST SPONSORS

2022-2023

                 CONTEST RESULTS CAN BE FOUND 

                                BY CLICKING HERE               

                MONDAY - FRIDAY       9:00 - 5:00 PM

                SATURDAY                    9:00 - 6:00 PM

                SUNDAY                        9:00 - 3:00 PM

   CLOSED THANKSGIVING DAY & CHRISTMAS DAY

       STAY WELL & HOPE TO SEE YOU THIS SEASON

                   Mike, Shane, Dana, Chrissy, Colton, 

                  NOW BOOKING 

      South Texas Trophy Hunts 

         CONTACT:  MIKE LEVEE    

                  361-394-5586

Freer Deer Camp is your one-stop shop in South Texas for Taxidermy, Processing, Hunting Supplies and Accessories and have cold storage for your wild game. We are a dealer of Purina Antlermax Protein, Double Down Protein, Cottonseed and Corn. with Antlermax Deer Protein in bulk.

We operate a full service taxidermy business as the main business, specializing in all North American and African game. With over 45 years of experience, we have the experience and techniques to preserve your hunting memories for years to come.  We take pride in every animal, and seek to capture it's living beauty and grace. Look no further in South Texas for taxidermy services at competitive prices!

We now can serve you by ordering that gun you want or get you a custom gun made by Hart & Son, Inc.

We carry Bushlan and Game Guard camouflage gear, from jackets to caps to coolers.  We also stock Chippewa snake boots and knives and a few gift items. 

We have ammo, feeders and blinds as well as timers and batteries. We truly aim to offer everything you need in South Texas for deer hunting.  If you don't see it, ask us and we'll try to find it for you! 

    YOU COULD BE A SPONSOR

          CONTACT US TODAY

               361-394-5586

              Some of Our Veteran's & Guides 

    "Wounded Hero's of America" Warrior Hunt  

          GEORGE HORNBACK

              SWEENY, TEXAS

TAXIDERMY:  OUR MAIN BUSINESS FOR OVER 45 YEARS - SPECIALIZING IN AFRICAN & NORTH AMERICAN GAME

PROCESSING:  DURING HUNTING SEASON SOME OF THE BEST, AWARD WINNING SUMMER SAUSAGE, JALEPENO CHEESE LINK & DRIED SAUSAGE IS MADE HERE.  YOUR DEER IS CUT CLEAN AND VACUUMED SEALED.  YOU GET YOUR DEER BACK!! 

FEEDS:  DOUBLE DOWN PROTEIN, CORN & COTTONSEED BAGS & TOTES

CAMUFLAGE CLOTHING, SNAKE BOOTS, AMMO, HUNTING SUPPLIES, KRIVOMAN BLINDS,  ATASCOSA BLINDS & FEEDERS                                          STOP IN TO SEE US !!! 

 BEWARE-THE ANIMALS MAY BE WATCHING YOU!!


         DOUBLE DOWN "KILL PILE" ZOOMED

                      IT'S HERE !!

                   VENADO MACHO 

            BANQUET & AWARDS

                    MARCH 25, 2023

  TEXAS STAR -  HWY 16 S OF FREER

                TIMES: 10 - 3 PM 

          LUNCH BEGINS AT 11 AM

         SILENT & LIVE AUCTIONS

            EAST & WEST SLATER

              WALKER RANCH

            RAFFLE

   '23 RANGER CREW         WHITE LIGHTING

    Call: 361-394-5586

     $100 PER TICKET

            $2.50 FEE